Video Projection Mapping Artist Talk & Demo with Dr. Martina Cleary
26 August 2019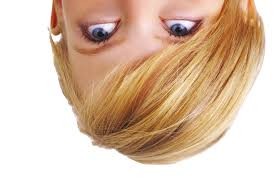 Mayo Ideas week returns this September with a thrilling selection of idea generation, entrepreneurship and business events. With events hosted by over 30 development and enterprise support agencies and organisations in County Mayo from Sept 23rd to 28th, there is a diverse array of opportunities to inspire you to get your ideas off the ground.
This year Mayo Arts Service is delighted to host a talk and demonstration with Dr. Martina Cleary on the emerging use of Video Projection Mapping in contemporary lens-based media production. The session will include a presentation on the artist's work, along with examples of current international practice, and the use of Projection Mapping in both Fine Art and commercial contexts. The session will provide an overview of the logistics in project planning, including workflow, software and equipment needed, plus a short demonstration of Madmapper at an entry level.
Martina Cleary is an Irish and Finnish contemporary artist, working through photography, video, performance, sound and new digital technologies to create immersive installation environments which explore memory as a starting point to imagine alternative futures. Over the past two decades she has presented her work in over eleven cities including Paris, Lisbon, Athens, New Delhi and Malaysia.
This event will take place on September 25th in the Leisure Complex, Lough Lannagh, Castlebar from 10am - 1pm.
Booking is essential as there are limited spaces available.
To get your tickets visit https://www.eventbrite.ie/e/video-projection-mapping-artist-talk-demo-with-dr-martina-cleary
For all events check out the full brochure available at www.mayoideasweek.ie. Keep up to date online by visiting the Facebook page "Mayo Ideas Week" Or follow the Twitter Hashtag #mayoideasweek"
For queries contact Mayo Arts Service at mayoarts@mayococo.ie