Short Film shot in Moore Hall
5 July 2018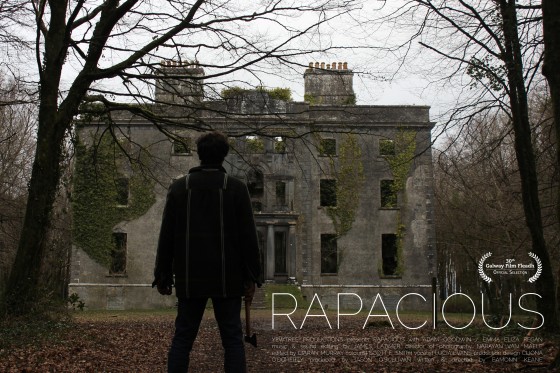 Rapacious is a Short Film that was shot in the woods of Moore Hall, Co. Mayo, by two native Mayo men, Eamonn Keane (Director) and Jason O'Sullivan (Producer).
It will be screened as part of the 30th Galway Film Fleadh as part of Irish Talent: New Shorts One and will be shown on Thu 12 July 2018 at the Town Hall Theatre /at 10:00-12pm.
Synposis: Fearing capture for sins of a rapacious past, a man comes face to face with his greatest transgression.