Short film of "The Long Wet Grass" Based on awardwinning play and featuring original New York cast To shoot early October in Mayo
21 September 2016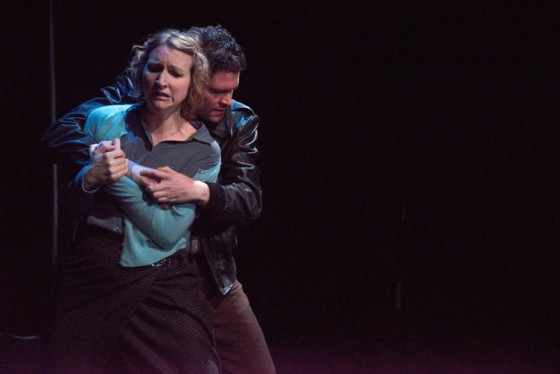 Shooting will commence shortly in Mayo on this low budget short film The Long Wet Grass.
Based on the short story by Galway born, New York based writer Seamus Scanlon , it tells the story of a troubled IRA assassin who kidnaps a woman who has broken the rules and has taken her to a remote lakeside field for execution … only it is his childhood sweetheart, and the pull of their love and history wrestles with the push of violence. The short story was previously adapted for the stage as part of the play The McGowan Trilogy, which was premiered Off Broadway in 2014 by New York City's the cell, produced by Nancy Manocherian and directed by Kira Simring, where it won awards at the 1st Irish Festival for best director, best actress and best design. The production was then remounted for its UK premiere in 2015 as the opening play of the new Kino Teatr in St. Leonard's on Sea in Sussex.
The short film will feature the lead actors from the stage version of The Long Wet Grass – Anna Nugent (Law and Order: SVU, We Have Always Lived in the Castle) will return to her awardwinning role as Woman, while Paul Nugent (The Blacklist, The McGowan Trilogy) will return to the role of Victor McGowan. The film will be directed by London based filmmaker Justin Davey , who will reunite for the project with Director of Photography Lakshika Serasinhe. They most recently made the short film Adulting with Linda Breathnach, which played to acclaim at the 2016 Galway Film Fleadh. Anna Nugent and Seamus Scanlon are producers on the film.
For media enquiries or if you would be interested in joining the production as an executive producer, please contact anna@annanugent.com or call 0874144884.
They are currently looking for a circa 1980s to mid 1990s car with a large boot (ideally an Opel Vectra), additional crew including sound, makeup & hair, costume, props, craft services and two children in the age range of 8-10 years old to play in the flashback scenes.