RTÉ'S TODAY WITH MAURA AND DÁITHÍ LAUNCH "VILLAGE WITH VISION" CAMPAIGN – WIN €10,000 THANKS TO CALOR GAS
12 February 2016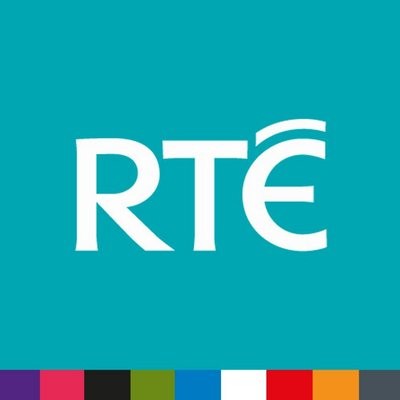 Spring has sprung and Today with Maura and Dáithí wants to celebrate all that's great about rural Ireland; with their Village with Vision campaign.
RTÉ One's hugely popular afternoon show Today with Maura Derrane and Dáithí O Sé are partnering up with Calor Gas and the Irish Farmers Journal to find the most inspiring rural village in Ireland. Shining the light on communities that have fought back despite continued urbanisation and budget cuts.
On today's show Maura and Dáithí launched their new Village with Vision campaign and are asking their viewers to nominate the village or town they think is worthy of the prize. The prize consists of Today with Maura and Dáithí being broadcast live from the winning town and €10,000 for their community, kindly donated by Calor Gas.
Presenter Maura Derrane said: "I grew up in the Aran Islands, in Inis Mór you couldn't get more rural than that. I know the importance of a small community coming together. Unfortunately, in rural Ireland a lot of people are leaving and the reality is if people don't pull together we will lose that sense of family, that sense of vision, that sense of achievement within rural communities. We want to put the spotlight on the people who are sometimes forgotten and reward those who have gone above and beyond within their community – making them a better place to live."
Dáithí O Sé said: "I live in rural Ireland, I see the importance of rural Ireland, I see the importance of a community in rural Ireland. If you take the community out of rural Ireland – you have fields. Rural Ireland has had it tough of late – we want to recognise those people who have gone above and beyond for their community, because it's those people, those small communities that make up the back bone of Ireland."
Commenting on the partnership, Niamh Haughey Digital & Communications Manager, Calor, said: "Through the entries we hope to identify the many great things that take place in every Irish community, and to ensure that they get the credit they deserve. At Calor we wanted a unique way of demonstrating just how much we care about the communities in which we operate and the locals which we serve. We are delighted to be part of this competition and we cannot wait to hear about how communities nationwide are working together to make the most of the environment in which they live."
Mairead Lavery, editor of Irish Farmers Journal and campaign judge said "The Farmers Journal believes in rural Ireland and the vital role it plays in the economic and social wellbeing of the country. We are keen to support any initiative that promotes a positive image of rural Ireland. This especially applies to villages that show resilience and are fighting back. The benefit of giving these villages national recognition for all that they are doing cannot be underestimated. The best way to get this message across is to 'show and tell' and what better vehicle to do it with than with the national broadcaster and Today with Maura and Daithi. Every week in the Farmers Journal and Irish Country Living we promote what's best about rural Ireland and we look forward to doing the same with Today with Maura and Daithi."
Here are some examples of the things Mairead will be looking for from the winning village:
A community that came together to tackle one single issue, and who have responded to a multitude of other issues.
A community that understands and can get its hands on the supports that are there to help them
A community who has a vision for their place. A vision that goes beyond Tidy Towns or a community shop.
It's no longer good enough for a community to just provide jobs. The place has to be a 'good place' in which to live.
A good place for mums and babies, for the old, the retired, for teenagers, for the migrant or others new to the village.
A village which is open and welcoming to everyone and where together they make the village a better place.
To enter you need to be a fully formed community group. Please tell us 1000 words or less why you believe your community has the best 'fight back' community spirit in Ireland by giving us examples of the things you have done in your village to make life better for your community. Alternatively make a short video showing us around your village highlighting the community projects you're most proud of – maximum length 3 minutes - and send the You Tube link to the Today team.
A Today reporter will visit all the shortlisted villages and Today with Maura and Dáithí will come live from the winning village on Wednesday March 9th with all aspects of the show embracing Irish rural life.
Today with Maura and Dáithí will come live from the winning village on March 9th, where we can give you the cheque live on television. Send your competition entry and contact details to today@rte.ie and mark the subject line #villagewithvision. The closing date for entries is Tuesday February 23rd. Make sure to tell the Today team what you would do with the €10,000 euro should your group win this huge prize.
Today with Maura and Dáithí is celebrating its most successful series to date. The series has been up consistently month –on-month since September and is currently the most popular daytime magazine show on Irish television.*
Since January the series has had an average audience** of 122,400 viewers and a 17% share. This represents a 19% share increase year on year.
Head of Production in RTÉ Cork Colm Crowley said: Maura, Dáithí and the team in Cork having been working very hard to brighten up the winter afternoons for Irish viewers and the ratings have proven once again that Maura and Dáithí are the brightest and most entertaining presenter couple we have seen on Irish TV for many years. On average the show reaches over 200,000*** viewers every day which we are extremely proud of."