Roundtable for Artists, Makers, Creatives' with Michael Atavar, Mayo Ideas Week Event in Ballina, 28th Sept.
18 August 2016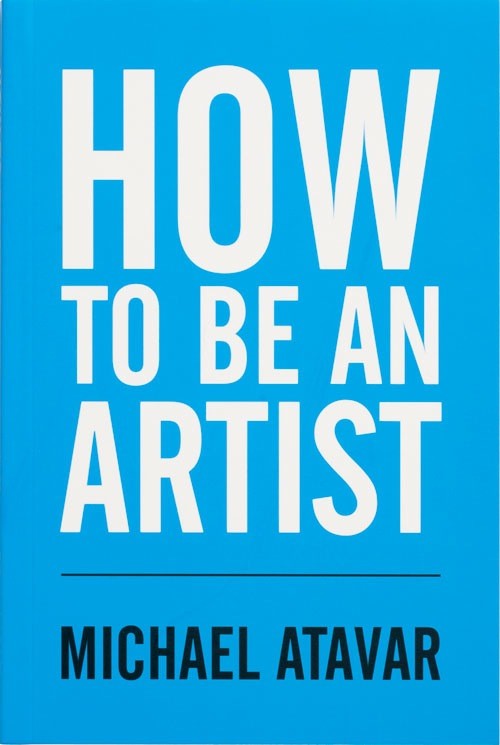 This special Mayo Ideas Week session is an initiative of Mayo County Council Arts Office and Inspiration Station and will take place in The Kennedy Glasgow Centre, The Quay, Ballina from 10.00 to 1.00 on Wednesday 28th September. This session will be of particular interest to artists, architects, designers, craft artists and anyone who is engaged in creative production, but it is open to everyone to attend. Mayo County Council Arts Office and Inspiration Station are delighted to host this opportunity for Mayo creatives to engage with renowned Creative Expert Michael Atavar, on his first visit to the West of Ireland.
'Roundtable for Artists, Makers, Creatives' is a session that explores the landscape of creativity – how to start, how to build connections and how to formulate a dialogue, always with the intention of expanding your awareness and developing your creative process.
Using his own experience as an artist and teacher, Michael Atavar will encourage your progress: working with what you have, the basic materials that you find around you.
The format will be exercises for ones, two and threes; expanding your potential by offering you alternative approaches, new ways of seeing and enhanced group dynamics.
Michael Atavar is an artist and a creative consultant with a practice that mixes creativity, business, art and psychology. He works with individuals and businesses, helping to solve professional problems, using creativity as a key. His role is as a creative strategist, encouraging the client to develop a more direct relationship to their own creativity, using dynamic techniques to help them access original ideas. The results of this approach might be innovation, product development or new ways of thinking – employing creative tools to effect business changes.
Michael is an expert in creativity, the author of three books 'Everyone Is Creative', '12 Rules Of Creativity' and 'How To Be An Artist', as well as the designer of a creative card system '210CARDS'. His books focus on the development of personal process: a deep reserve of good ideas that can be accessed by each one of us every day, if we learn to trust our own intuition.
His recent teaching includes 'Creative Process', 'The Creative Act' and 'Experimental Making' at Tate Modern. His clients include Collaboration Company, Market Research Society, Not On The High Street.Com, Ogilvy PR, OpenTable, PHotoEspana, Portland Green Cultural Projects, Tate Modern Public Programmes and The School Of Life London (where he is also a faculty member).
Books and products
www.12-rules-of-creativity.com
Booking is strongly advised as a limited number of places are available at this free event. Please contact Mayo Arts Office to register:
094 90 47558/ 47471.
email: mayoarts@mayococo.ie
This event is being held as part of Mayo Ideas Week 2016, which runs from 26th September to 4th October. Mayo Ideas Week is a series of idea generation, entrepreneurship and business events hosted by the development and enterprise organisations in Co. Mayo. Full brochure available at www.mayoideasweek.ie #MayoIdeasWeek