Please vote for Silent Moves by June 30th
20 June 2016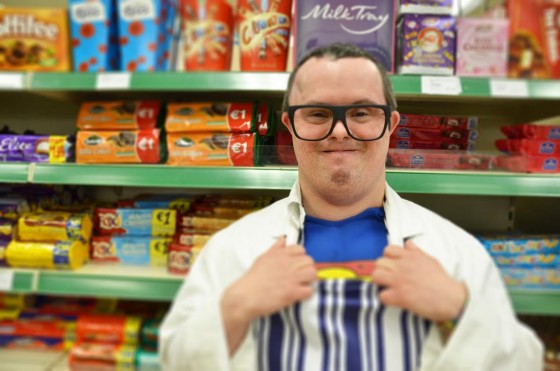 Silent Moves, A film by Aideen Barry, Western Care's Ridgepool Training Centre and Scannán Technologies, hosted by Ballina Arts Centre and made possible through the IGNITE programme, funded by the Arts Council, ADI & Mayo County Council.
We would be grateful if you could help to share this wonderful acknowledgement of Arts & Disability in Mayo, and if you would consider voting for Silent Moves before June 30th.
http://www.irishtimes.com/culture/books/modern-ireland-in-100-artworks-your-chance-to-choose-the-final-entry-1.2687124
The piece if successful will become one of 100 most important artworks of 100 years of Ireland. (The series Modern Ireland in 100 Artworks, a collaboration between The Irish Times and the Royal Irish Academy, is a transverse section of Ireland's struggles with modernity since 1916).
Silent Moves is a film made through collaboration between visual artist Aideen Barry, and artists from Western Care's Scannán Technologies and Ridgepool Training Centre. The project took place over a period of eight months, in Ballina. Ideas for the film 'began through conversations about the lives and rights of people with an intellectual disability today'. (Lynch, 2014). This engaging project focused on developing skills in: stop motion animation, film, script development and performance techniques. Irish dance artist and choreographer Emma O'Kane, worked alongside Aideen Barry as the group developed their ideas and story boards. The collective talents of the 30 group members with the lead artists, created this wonderful, moving and hilarious film: Silent Moves.
The project was made possible through an award to Ballina Arts Centre who hosted and managed the Mayo IGNITE project. IGNITE is a new platform designed to generate Ireland's most ambitious showcasing of talent from people with disabilities, led by international and Irish artists and performers with disabilities. IGNITE is managed by a unique partnership involving the Arts Council, Arts & Disability Ireland (ADI), Cork City Council, Galway City and County Councils and Mayo County Council. www.irelandignite.ie