Open Masterclasses for Irish talent on Television Serial Drama Development as part of the Torino SeriesLab in Castlebar December 14th.
6 December 2018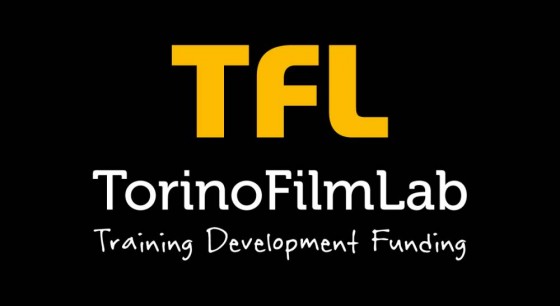 Fís Eireann/Screen Ireland, Screen Skills Ireland and the Western Region Audiovisual Producers Fund (WRAP Fund) are delighted to announce open masterclasses for Irish professionals as part of the TorinoFilmLab's Irish workshopping weekend for the third edition of SeriesLab.
Taking place on Friday 14th December 2018 at Breaffy House, Castlebar, Co. Mayo, two free masterclasses will be presented by the SeriesLab tutors Nicola Lusardi and Vincent Poymiro.
11:00-13:00
Masterclass: Fundamental Paradigms For Serial Development Nicola Lusuardi
The main purpose of the masterclass is to define what is specific in serial dramaturgy and the main differences between creating a story for a movie and a concept for a series. Then describe the fundamental paradigms of any serial structure and explores the methodological differences they determine during the development.
13.00 – 14.30 Networking Lunch
14.30 - 15.30
Masterclass: The Pilot As A Contract Vincent Poymiro
We will discuss how one could achieve the difficult task of providing the audience with the first episode for an ongoing series, which is required to be clearly expositional in terms of universe and characters, while triggering the main story lines of the season (and beyond!), and introducing our viewers to the very specific way this story will be serially told to them... All this in the space of an episode that may prove highly enjoyable as itself. The goal, of course, seems rather impossible to fulfill. Yet, some case study might help us not to lose all hope.
SeriesLab is an international development programme which will guide international scriptwriters and directors in the development of innovative and unpublished long TV series projects at an early stage of development. Nine projects including two Irish (Caherduin from writer Gary Duggan and producer Laura McNicholas; and Closed City from writer/producer Morgan Bushe have been selected for this year's programme).
This is a free event. In order to attend, please register at rsvp@screenireland.ie
About the Speakers
Nicola Lusuardi
Since 1990 he has been working as a playwright for several production companies and as a screenwriter, story editor and supervisor for television networks RAI, Mediaset and Sky. At the same time, he writes essays (La rivoluzione seriale, Dino Audino Editore, Roma, 2010), and teaches dramaturgy in Centro Sperimentale di Cinematografia, national school of cinema, and RAI-Script school for screenwriters (endorsed by the Italian national television network). He is a member of the "Associazione 100Autori" board, the most important Italian Guild, which represents several hundred screenwriters and directors. He also works as a script consultant and tutor in TorinoFilmLab's programme SeriesLab and Serial Eyes Berlin.
Vincent Poymiro
Vincent Poymiro began working as a journalist and a theatre producer. He started writing for screen and stage in the late 90's. He wrote "Tehilim" with director Raphaël Nadjari. The film premiered in the official competition at the Cannes Film Festival in 2007. Since then, Vincent has been working on various projects for both cinema and TV, as well as "writing" for contemporary dance, clown and physical theater. He teaches scriptwriting at home and abroad. Vincent is the creator, and co-writer, with David Elkaïm, of the television series CHURCHMEN (French title - Ainsi Soient Ils) which won various awards and has been shown on ARTE for three seasons.
About SeriesLab 3
SeriesLab 3 is realised with the support of the Creative Europe – MEDIA Sub-programme of the European Union with the support of Fís Eireann/Screen Ireland and Screen Skills Ireland, Manusfabriken in Sweden, and the VAF – Flanders Audiovisual Fund in Belgium with the assistance of the Western Region Audiovisual Producers Fund (WRAP Fund).