An Mhallacht Short film which sees Mayo in the All Ireland Final
15 June 2017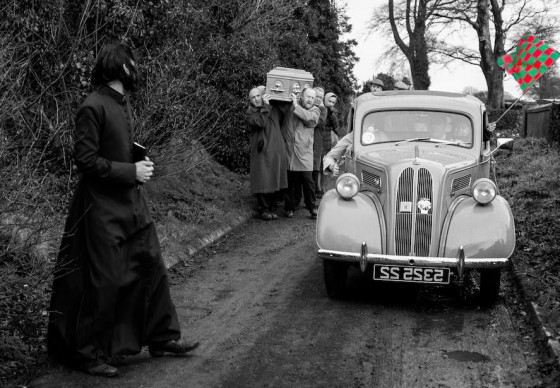 Mayo are once again in the GAA All Ireland Final: Dr Donal Green has his loyalties tested when he discovers that one of his comatose patients is the last living player from the infamous cursed Mayo team of 1951...
Producer James Ryan of StationHouse Media stated they had loads of support from Mayo people, taking part as extras and lending their Mayo jerseys to help make this short film.
With a cast that includes TV and Film actors such as Seamus Hughes, Marcus Lamb, Peadar O Treasaigh, Peadar Cox, Yvonne Ni Laife and Mayo actor Aindrias De Staic, this dark comedy short revolves around two brothers and how the Mayo GAA Curse of 1951 affects their daily lives - pushing them to the point where they go against all they believe to be true.
Filmed on location in the West of Ireland, the script was written by Antoin Beag Ó Colla, who has written for TV's 'Red Rock', Des Bishop's 'This is Ireland' and also wrote the script for the multi-award winning short film 'Rúbaí':
Directed by Cóilín Ó Scólaí, with Colm Hogan as DOP, the score was produced by Sean Reynolds with John Talbot of Panic Post Production grading.
This short received funding by the Dingle International Film Festival through their Físín Award.
An Mhallacht premiered at this years Dingle International Film Festival in Kerry, opening for Jim Sheridans new film 'The Secret Scripture'.
Details of future screenings and events can be found at: https://www.facebook.com/AnMhallacht/
Stills Photographer: Andy Newman