Mayo Writer Director Alan Mulligan's film - The Limit of
20 July 2017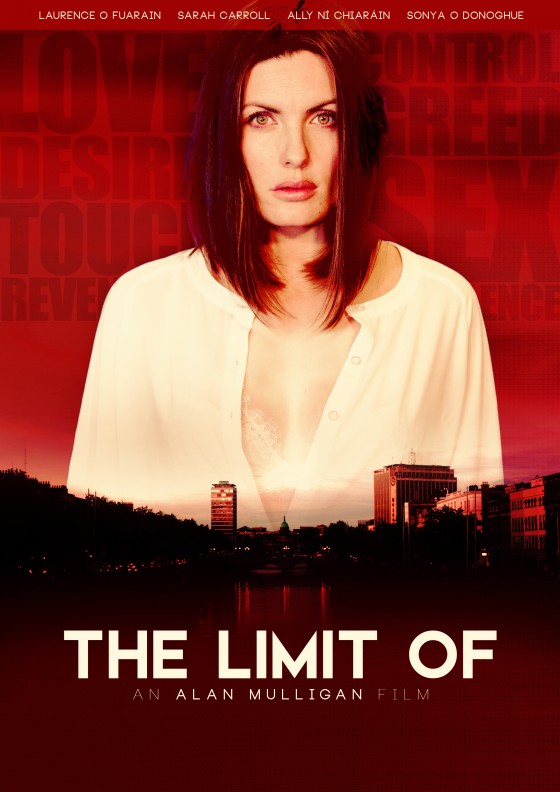 Mayo writer/director Alan Mulligan was very excited and honoured to have his first feature film selected as part of this years Galway Film Fleadh. The Limit of got great coverage in the Fleadh's brochure, with a full page spread. It also had a great slot in the Fleadh's programme when it was premiered on Thursday 13th July at 10:00pm at the Town Hall Theatre, Galway, with the cast and crew in attendance. The film received a standing ovation from a full house at the Fleadh.
Previously Alan has won numerous awards for his two short films 'Trust' and 'I Am Spoon', with 'Trust' ending it's successful festival run by being screened on RTE in 2014.
The protagonist of The Limit of is James Allen, a man in control. He lives alone and works as a banker. He does his best to look after his widowed mother. What he doesn't know is that the bank he works for is about to repossess her home. When the stress of this provokes a family crisis, James begins to question his whole life and to glimpse the ruthless, manipulative black heart behind the glossy veneer of the banking world. He decides to take action. Meanwhile, Alison Leonard, his beautiful co-worker, has her own agenda, which puts her on a collision course with James. Her actions trigger a dark spiral of deceit, revenge and death. The film explores limits imposed upon us by choices we make – limits set by our careers, desires, needs and even the choice of who we love.
We will have further updates on which festivals you can catch this film.
Director: Alan Mulligan
Cast: Laurence O'Fuarain, Sarah Carroll, Ally NÍ Chiaráin and Sonya O'Donoghue
Script: Alan Mulligan
Producers: Tim Palmer, Alan Mulligan, Anthony Mulligan and Taine King