Mayo is well represented in Eir's latest add
31 July 2017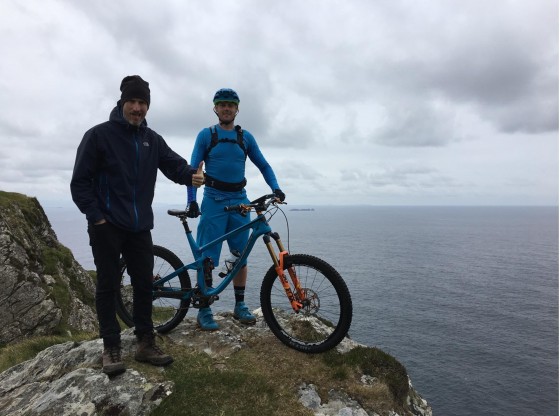 Red Rage Films were busy shooting Eir's latest add, Let's Make Possible, which is currently recieving widespread coverage on television. The campaign was created by Rothco advertising.
Film Mayo and Mayo County Council's Tourism unit were delighted to be able to advise Red Rage Films regarding possible Mayo locations. The film crew settled on Achill and really enjoyed the wilds that this location had to offer. The Achill shots show stunning footage of mountain biker, Daniel Wolfe, near the sheer cliffs of Achill.
Another Mayo connection is that the add opens with young up and coming musician Grainne Fahy from Westport. In the add we see Grainne sing and play on her guitar in her bedroom, the tune of the add is the song, Anything you can do.
Also featured in the add is our very own Drag Queen and gay rights activist, Panti Bliss/Rory O'Neill. Rory is original from Ballinrobe.
Credits:
Directors: D.A.D.D.Y
Red Rage Producer: Gary Moore
Director of Photography: Ivan McCullough
Art Director: Joe Fallover
Editor: Jake Walshe
Flame Artist: Allen Sillery
3D/Animation: Hubert Montag
Post Producer: Sinead Bagnall
Composer: Steve Lynch
News item Image shows :Director: Enda from D.A.D.D.Y (a directing team with Red Rage Films) & Mountain Biker: Daniel Wolfe.