Mayo Short wins Award in L.A
25 March 2019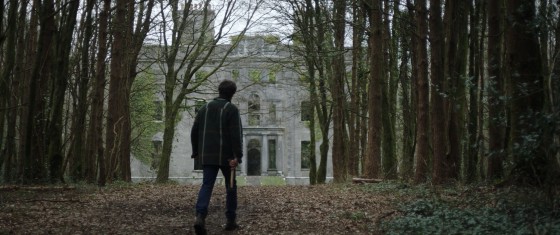 Congratulations to 'Rapacious' a short film shot in Moore Hall in County Mayo last year has won Best Short Drama at the recent Los Angeles Short Film Festival in California, U.S.A.
The film was developed by Yew Tree Productions, a film production company founded by two Mayo natives, Jason O'Sullivan of Hollymount and Eamonn Keane of Kilmaine.
"Rapacious", tells the story of a man fearing capture for sins of a rapacious past, who comes face to face with his greatest transgression. The film had a steller cast predominately sourced in counties Mayo and Galway. Adam Goodwin of Vikings and The Tudors fame starred alongside the multi-talented Emma Eliza Regan also of Vikings. Vocalist was Galway singer and actress Lucia Evans, with award winning Narayan Van Maele as Cinematographer and sound by James Latimer, who previously worked on the Oscar winning short "Stutterer".
The awards ceremony took place on the 10th March, where "Rapacious" fought off stiff international competition to win the prestigious award. The short film has also been well received at home, screening at last year's Galway Film Fleadh and the Kerry Film Festival.
When asked about the coveted win, writer and director Eamonn Keane replied "I am delighted the film won this award, It give us great confidence going forward with new and bigger projects".
Co-founder Jason O' Sullivan, producer and legal advisor on the film concluded, "It was great to see the wonderful surroundings of Moore Hall on the international stage and to win for our first film outing. We are already busy preparing for other film projects and will continue to utilise the West of Ireland, as a great film location".