Mayo Cinematographer shot Gutland, which will screen in 30th Galway Film Fleadh
5 July 2018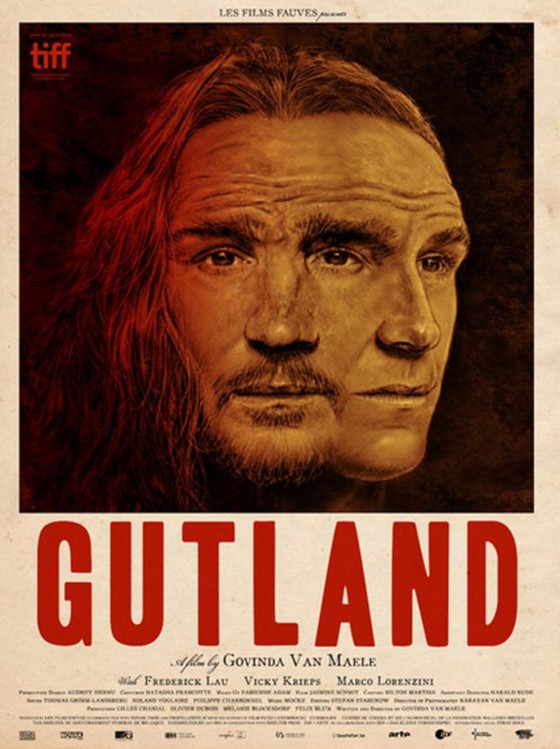 Mayo Director of photography, Narayan Van Maele, shot the feature film 'Gutland' (35mm) which will screen as part of the 30th Galway Film Fleadh on Friday 13th of July in the Pálás Screen 1 at 18:30. The film had previously screened in the Discovery section at the Toronto International Film Festival 2017.
Govida Van Maele's (Luxembourg) is the Director/Producer of Gutland which is a surrealist rural noir about a German thief who flees to a small Luxembourg village only to discover that the locals have secrets of their own. The Director and Cast will be in attendance at the Fleadh Screening.
Narayan Van Maele was born in Luxembourg in 1986, moved to Ireland 16 years later and has lived here ever since. He studied at the National Film School and graduated from there with a first class honours in 2009. Since then he has worked as a freelance cameraman in Ireland and abroad. He has shot feature films, documentaries, short films and music videos and occasionally direct projects. A recent project of his is the IFB funded Reality Bits documentary '7th Son'.
Synopsis: Early on summer morning a young man, Jens, emerges from the forest carrying a heavy duffel bag. Entering the charming little village of Schandelsmillen he asks around for work, but the villagers are not very forthcoming. After meeting the mayor's daughter Lucy and spending the night with her, the villagers' attitude suddenly changes. He is offered a job as a farmhand and a caravan to live in. When two policemen pass through the village looking for a man implicated with a casino robbery and fail to recognise him, Jens figures he has found the perfect cover. As he is gradually accepted into the community, he catches a glimpse of something dark lurking beneath the village's surface. What happened to the abandoned farm outside the village? Is the Mayor's daughter really to be trusted? And why has everyone become so damn friendly? Discovering that years earlier a villager has mysteriously disappeared from the face of the earth, he starts down a dark path that lead's him deeper and deeper into the innards of the community. When he eventually re-emerges, it is already too late. He has, quite literally, become another person.