Masterclass with Producer Martina Niland
12 May 2023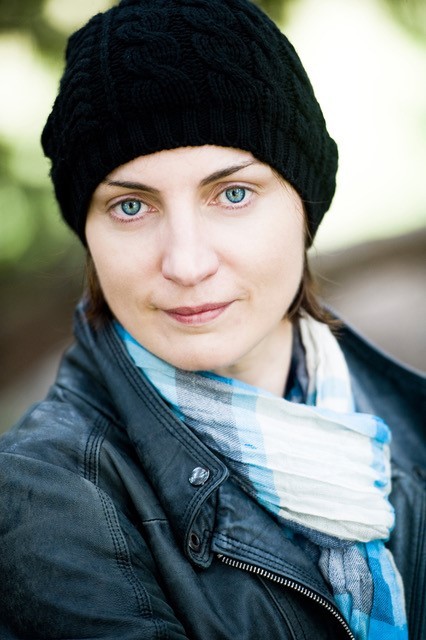 Originally from Mayo, Producer Martina Niland has more than twenty years' industry experience. She is the founder of Port Pictures www.portpictures.ie, a leading Irish production company, producing exciting, innovative film and television for a local and global audience. She has an extensive list of film & television credits to her name, including the critically acclaimed, Academy Award winning ONCE and the Golden Globe nominated SING STREET (Dir John Carney). Some of Martina's other producing titles include PAVEE LACKEEN (Dir: Perry Ogden), SNAP (Dir: Carmel Winters) and RUN & JUMP (Dir: Oscar nominated Steph Green). In 2018 her film, FLOAT LIKE A BUTTERFLY (Dir: Carmel Winters), won the International Federation of Film Critics (FIPRESCI) award at the Toronto International Film Festival. Martina also acted as producer and executive producer on the BBC/RTE hit comedy series, THE YOUNG OFFENDERS for Vico Films. Some recent Port Pictures productions include the US/Irish co-production WILD MOUNTAIN THYME (Dir John Patrick Shanley), starring Jamie Dornan and Emily Blunt which was shot in Mayo and the television adaptation of Graham Norton's best-selling novel, HOLDING, for ITV Studios, directed by Kathy Burke and starring Conleth Hill, Siobhan McSweeney and Brenda Fricker. Current productions due for release soon include FOUR MOTHERS, directed by IFTA-winning director Darren Thornton ('A Date for Mad Mary') and starring James McArdle and Fionnula Flanagan and FOUR LETTERS OF LOVE, the feature film based on the best-selling novel by Niall Williams and starring Pierce Brosnan, Helena Bonham Carter and Gabriel Byrne.
In this masterclass Martina will share her vast expertise in the Irish Film Industry. She will cover her career to date, how she got started in the film industry and she will look at some of the projects she has worked on over her career. There will be a Q&A for the audience at the end of the Masterclass.
Free Event. Platform: Online (Zoom)
Date: Wednesday the 31st of May 2023
Time: 2pm to 3.30pm
Aimed at: Established and emerging Mayo based producers/filmmakers
Booking: e-mail filmmayo@mayococo.ie, with "Martina Niland Masterclass" in the subject line.