Macalla, in association with RTÉ Young Peoples, invite 9 to 12 yr olds to spend 24 hours in the lives of your 1916 ancestors!
15 December 2015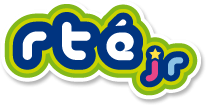 Why not take part in an RTÉ2 programme that will add to the unforgettable commemorations of 1916?
If you're aged between 9 and 12 years of age then Macalla and RTÉ are searching for those of you who believe you could survive without your iPads, TVs or mobile phones for a whole day. And could undertake the typical tasks and challenges faced by a 1916 child!
If you think you can – apply now for an adventure that will reconnect you with the reality of the past. This is sure to be one survival course even Bear Grylls would struggle with….
WHAT TO DO:
Step 1: Make a video of yourself (NO LONGER THAN 1 MINUTE!) explaining how YOU could have survived growing up in 1916 and why you deserve a bed in our 1916 House.
Step 2: Download and fill out the application form below (don't forget your parent or guardian's signature).
Step 3: Upload your video and application form together by 20th
December 2015. Go to http://trte.rte.ie/1916-children/  where you can upload your video and application