IRISH ADVENTURE FILM FESTIVAL 2019
5 December 2018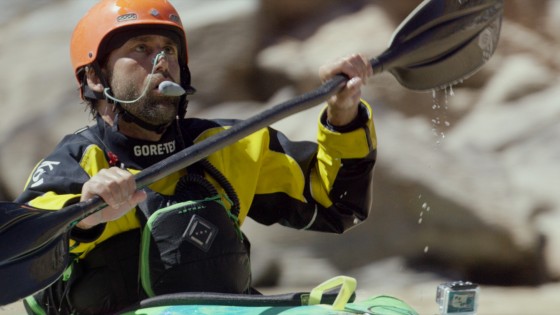 Now going in to the 7th year of success the Irish Adventure Film Festival will take place in Mayo in March 2019. Attracting over 150 films from 34 countries, crammed in to two days of viewing pleasure. The festival plays host and homage to the 'Best of the Best' when it comes to adventure films, stories and adventurers.
The 2019 festival has been extended to include the Friday night (March 29th 2019), for a new and exciting awards event - the Irish Adventurer of the Year Awards. The Irish Adventurer of the Year Awards will be a show of special recognition to adventurers, weekend warriors and anyone with a passion for the outdoors who has completed a notable adventure in the last two years. It's open to individuals and teams alike.
There are six categories for anyone to enter and the winners will be chosen by an panel of judges currently working or involved in the outdoor industry.
The Categories are:
Best Adventure by Land
Best Adventure by Water
Best Microadventure
Most Inspiring Adventure
Best Regional Adventure (Ulster, Munster, Leinster & Connacht)
Best Overall Adventure
For more information about the awards and about the criteria of each category visit
www.irishadventurefilmfestival.com and click in to the link to the 'Irish Adventure Awards'.
Festival Program:
Friday 29th March: Awards Ceremony 7pm-10pm
Saturday 30th March:Film Screenings at W-Cinema Westport, Co. Mayo
Sunday 31st March: Film Screenings at W-Cinema Westport, Co. Mayo
Website: https://www.irishadventurefilmfestival.com/