Galway Film Centre requires a part-time Technical Coordinator
22 August 2016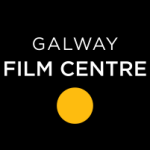 Galway Film Centre is a resource organisation for filmmakers and administers the UNESCO City of Film designation in partnership with Galway City & County Councils.
Applicants should have a minimum of 3 years experience as a technician. Galway Film Centre run a large number of varied technical courses and this role involves coordinating all technical aspects of these courses.
The role also includes management of all digital equipment and maintenance of software, managing, editing and publishing of digital material along with overseeing and maintaining all equipment hire. The role also includes providing technical support and back-up for GMIT's Level 8 Film & Documentary Course.
Competency in Microsoft Office, Final Cut Pro, Adobe Premiere and the ability to operate in an organised and efficient manner is crucial. Teamwork and a positive attitude is an essential part of this role.
Email admin @ galwayfilmcentre.ie for further information
Apply Now / Email: admin @ galwayfilmcentre.ie
Deadline: September 7th, 2016