Director Risteard O'Domhnaill Q&A & Atlantic Screening Charlestown Arts Centre
27 September 2016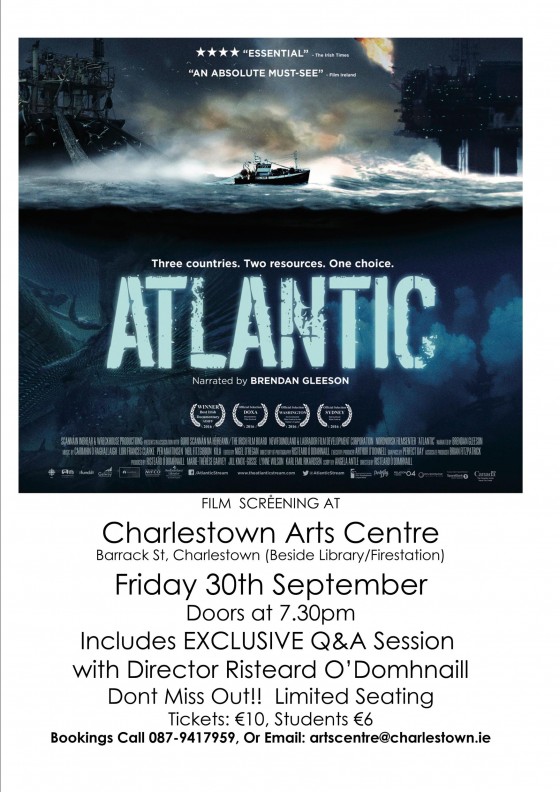 There will be a Film Screening of ATLANTIC, on Friday September 30th in Charlestown Arts Centre, Barrack St, Charlestown, Co Mayo. This Screening will be opened by the Director Risteard O' Domhnaill and will be followed by a Q&A.
Doors 7.30pm, Screening 8pm.
Limited Seating, Book by calling 087-9417959
Tickets: €10, Students: €6.
Narrated by Emmy-award winning actor Brendan Gleeson, Atlantic follows the fortunes of three small fishing communities - in Ireland, Norway and Newfoundland - bringing to the fore three very intimate stories from the global resource debate.