The Butterfly Love Song
30 October 2019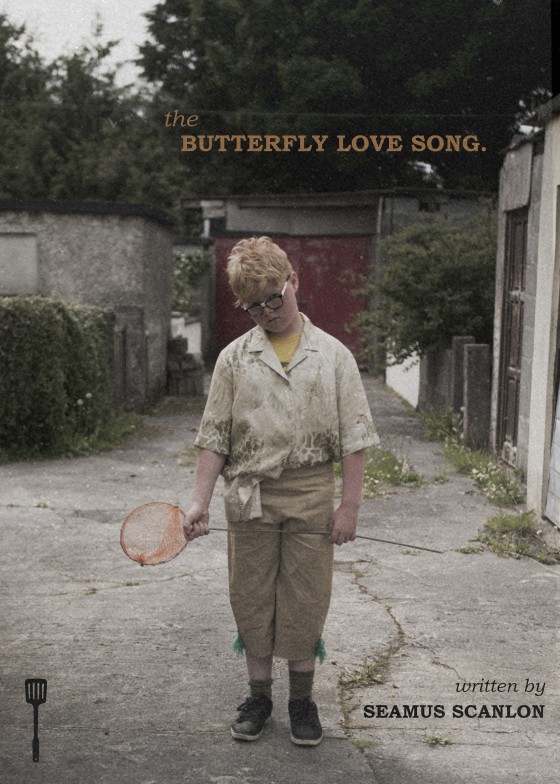 Seamus Scanlon's new film - The Butterfly Love Song had its world premiere in New York, Sunday Oct 26 at NYU's Cantor Film Center. It was part of the shorts selection in Irish Screen America's three day film festival showcasing the best in Irish contemporary film.
Scanlon, with strong links to Mayo, produced his first film The Long Wet Grass in 2017 which was based and filmed in Mayo and it premiered at the Clare Island Film festival. This new film sees him collaborating again with the cinematographer, Fintan Geraghty, a Castlebar native. Fintan is the resident Director of Photography at Morgan Creative who produced the film. One of their recent feature films Sooner or Later was made available in the Summer on Amazon Prime.
Scanlon wrote the script based on his award-winning semi autobigraphical story The Butterfly Love Song. It explains why he was keen to escape Galway every year for Mayo. The film has music by The Outcasts and The Boomtown Rats. The film was directed by Luke Morgan who in a previous incarnation played Victor in Scanlon's The McGowan Trilogy in Westport Townhall. It won four short film awards at Garden Route International Film Festival in South Africa: Best Cinematography (Fintan Geraghty), Best Film, Best Actor (Ethan Malone), and Best Editor (Ryan Keane). It also won best film at the OFFline Film Festival in County Offaly; "Well made, bang-on in its tone, consistent throughout. Strong visual style. Clever and quirky well-thought through storyline, every frame was relevant. Great characterisation - you were rooting for him throughout!"
The radio play version of The Butterfly Love Song was recently shortlisted for RTE's PJ O'Connor award.
Scanlon hopes to shoot another short this coming Summer near Foxford called McGann's Well. It is about a frighteneing encounter with an old woman in Renbrack where he went on Summer holidays every year.
Irish Screen America https://www.irishscreenamerica.com/
The Butterfly Love Song trailer
The Butterfly Love Song http://www.projectspatula.com/the-butterfly-love-song.html
Morgan Creative http://www.morgancreative.org/
The Long Wet Grass http://thelongwetgrass.com/