Award Winning Directors to attend Galway Documentary Event
22 December 2015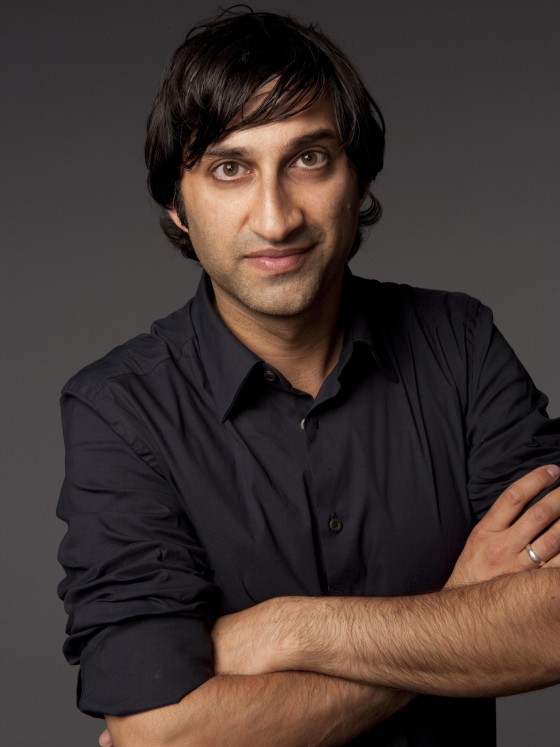 Talking Documentary, Galway Film Centre's annual Film and TV seminar will take place on January 15th and 16th, 2016. with special guests Asif Kapadia (AMY, SENNA) and Sean McAllister (A SYRIAN LOVE STORY). It will consist of 2 days of talks, panel discussions and screenings on many aspects of documentary and will be run in association with Creative Europe Galway, the BAI, TG4, the IFB and Screen Training Ireland.
On Saturday January 16th, Asif Kapadia will be interviewed about his work by documentary filmmaker, Pat Collins. Asif's recent film, AMY, the biopic about Amy Winehouse, is on the longlist for the Oscars 2016 and broke box office records when it was released this Summer. Also, AMY won Best European Documentary at the European Film Awards on December 12th.
Sean McAllister, whose film A SYRIAN LOVE STORY, won the Grand Jury Prize at Sheffield DocFest this year, will be interviewed about his approach to his work as a self –shooting, observational documentary maker. Sean will be interviewed by GMIT Film & Documentary lecturer, Felim McDermott.
The Do's and Don'ts of Pitching and The European Documentary Landscape will be covered by Paul Pauwels, Director of the European Documentary Network. Paul, who is attending the seminar in association with Creative Europe Galway, will also conduct one to one meetings with filmmakers.
Friday afternoon, there will be a panel discusssion with Keith Potter, Ken Wardrop and Daisy Asquith, which will be chaired by Ross Whitaker. Also, on Saturday morning, director Richard Curson Smith will be interviewed by documentary filmmaker, Paula Kehoe about Documenting the Arts. Smith recently directed STRONGER THAN DEATH about the poet Ted Hughes for the BBC.
The seminar will open with a gala UNESCO City of Film screening of A SYRIAN LOVE STORY at An Taibhdhearc Theatre on Thursday January 14th at 8pm, with director, Sean McAllister, in attendance.
Tickets to this seminar are limited. To book a place, email admin@galwayfilmcentre.ie or phone 091-770748. More information at www.galwayfilmcentre.ie #TalkingDoc
For more information, contact:
Mary Deely
Training Manager
Galway Film Centre
091-770748