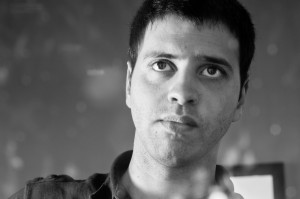 Narayan Van Maele - Director of Photography
Profile
Narayan Van Maele is a IFTA nominated Cinematographer based in Ireland.
He spends his time shooting features and documentaries as well as commercials. He has experience in both Film and digital with a soft spot for film.
Short film 'An Irish Goodbye' won the OSCAR and a BAFTA and is nominated for an IFTA.
Feature film 'GUTLAND' shot on 35mm and starring Frederick Lau and Vicky Krieps, premiered at TIFF and represented Luxembourg in the Oscar race 2019.
'You Are Not My Mother' a psychological horror feature film premiered at TIFF MIDNIGHT MADNESS in 2021. The film was nominated for six IFTAS including Narayan's first IFTA nomination for Best Cinematography. The film had an Irish, UK and American cinema release in 2022 and is currently streaming on Netflix in Ireland and the UK and on Hulu in the US.
The feature 'Broken Law' was also nominated for six IFTAs and is currently on Netflix in Ireland and the UK after having had a successful cinema run in Ireland.
'Love Yourself Today' a feature music doc on Damien Dempsey and his fans premiered at the Galway Film Fleadh 2021 followed by a National Cinema release. The doc was nominated for an IFTA in 2022.
Feature Doc 'Million Dollar Pigeons' premiered at Hot Docs in 2022 and is nominated for an IFTA 2023.
Check out some of my work on my website: narayanvanmaele.com
Credits
Dublin Berlin - Director of Photography

Boxroom - Director of Photography

Broken Song - Cameraman

Contact
Video/Showreel