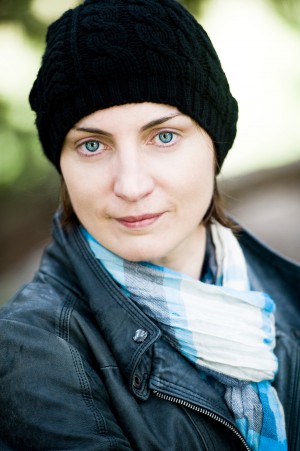 Martina Niland - Film & TV Producer
Profile
Founder and CEO of Port Pictures Ltd, Martina Niland is a well established Irish Film and Television Producer with twenty years' experience in the industry, at both a domestic and international level. Before setting up her own Company in 2014, Martina worked as a lead Producer with Samson Films Ltd.
In 2018 producing FLOAT LIKE A BUTTERFLY (WestEnd Sales), the second feature by Writer/Director, Carmel Winters ('Snap'), Martina in post-production on the BBC/RTE six-part Comedy Series, THE YOUNG OFFENDERS (Vico Films), based on the hugely successful feature film of the same name.
Martina's most critically acclaimed production ONCE (Summit Entertainment, Fox Searchlight) a modern day musical directed by John Carney, won the World Cinema Audience Award at Sundance Film Festival 2007. ONCE then went on to receive the Academy Award for Best Original Song and was named Best Foreign Film at the 2008 Independent Spirit Awards. The film went on to become a Tony award winning stage musical.
In 2016, Martina produced SING STREET (Film Nation), also by Carney, receiving widespread critical acclaim at the Sundance Film Festival where it premiered. It went on to receive a Golden Globe nomination in the Best Film (Comedy or Musical) category in 2017.
In 2013, Martina produced the films RUN & JUMP (IFC) and STAY (Visit Films). RUN & JUMP (an Irish/Germany Co-Production) was Co-Written and Directed by Oscar nominated Steph Green and won Best Irish Feature and Best Irish First Feature at the Galway Film Fleadh in 2013 and the Silver Spike Award at the Valladolid International Film Festival. STAY, premiered at the Toronto Film Festival 2013 stars Aidan Quinn and Golden Globe nominee Taylor Schilling in the lead roles.
In 2009 Martina produced Carmel Winters' first feature, entitled SNAP, which had its world premiere at the 2010 Tribeca Film Festival and won 'Best Irish Film' and 'Best Irish Director' at the Dublin International Film Festival.
Credits
Once - Producer

Grabbers - Producer

Run & Jump - Producer

Contact
Video/Showreel