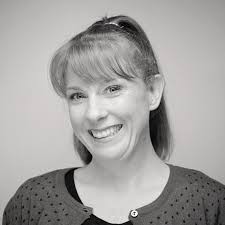 Emer Durcan - Producer
Profile
Emer is one of the co-founders of Western Front Studios. She completed her Master's Degree in Drama and Theatre and the Advanced Producers Course in TUD in partnership with Screen Ireland. She has participated in a Shadow Producer initiative with The National Talent Academy, under Michael Garland, on his hit TV series "Faithless." She was also nominated for the EDA'S 2023 Producers Award.
She has just finished producing "They can't know about me" , a short film by Director / Writer Michael Carolan, starring Richard McWilliams (Vikings, Faircity) and Fiona O'Carroll (Mrs Brown's Boys).This film was supported by The Dublin CoCo Film Office. Her last short "Picture Day," by Jason Branigan and funded by South Dublin CoCo. has been accepted to screen at the top tier LA Shorts, Flickers RIFF 2023 and is currently on a roll of oscar nominated festivals. Additionally, Emer was one of the co-winners of the inaugural Westmeath Film Bursary award. She produced the short film "Barry Versus the Binman," which stars John Connors and Graham Earley.
In 2022, Emer produced reshoots for the film "Woken," directed by Alan Friels and produced by John McDonnell of Fantastic Films. She also produced the short film "Call Me Nancy," which stars Ally Ni Chiarain and Donncha Crowley. This film is currently in post-production.
Emer's other notable productions include the award-winning film "Bruise," which was a collaboration between Western Front Studios, Safe Ireland, and the Rape Crises Network Ireland. Directed by Mo O'Connell, "Bruise" premiered at the Galway Film Fleadh and received numerous awards, including two Best Directors awards at the
Experimental Film Festival and Louth International Film Festival, two Best Cinematography awards at the European Cinematography Awards and Canadian Cinematography Awards, and two Honourable Mentions at the Dingle Distillery Film Festival and Sandbar Film Festival. It also received an Honorable Mention from Oscar nominated cinematographer Seamus McGarvey at the Louth International Film Festival and was nominated for Best Cinematography in a short film at the Richard Harris Film Festival.
In 2020, under Emer's leadership, Western Front Studios won a LEADER grant to purchase a Kinefinity Mavo Edge 8K cinema camera, Zeiss lenses, and other cinematography equipment.
Credits
Woken (2023) - 2nd Unit Producer
Dir: Alan Friel / Fantastic Films
They Can't Know About Me (2023) - Producer
Dir: Michael Carolan / Western Front Studios
Picture Day (2023) - Producer
Dir: Jason Branagan - South Dublin CoCo / Creative Film Bursary
Barry v the Binman (2023) - Producer
Dir: Craig Moore - Westmeath Film Bursary
Call Me Nancy (2023) - Producer (post production)
Dir: Seamus Hughes / Western Front Studios
Bruise (2022) - Producer
Dir: Mo O'Connell / Western Front Studios
Contact
Video/Showreel