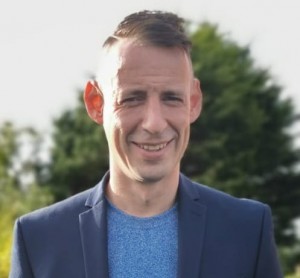 Brian Durcan - Cameraman, Editor, Producer, Director and Writer.
Profile
My name is Brian Durcan and I have 25 years experience working as a Cameraman, Editor, Producer, Director and Writer. I Studied a BA:Hon degree in Media: Theory and Production in Paisley University in Glasgow, Scotland.
I currently run a production company in Westport called On the Western Front Studios. This year I received a grant from LEADER to purchase state of the art camera and lighting equipment: full kit available on request.
In 2020 I completed 2 of my own short films called Be Positive and Ms. In-Between, currently on the Irish and International film festival circuit.
I have worked in the Camera Department of many feature films, short films, music videos, advertisements and corporate video productions.
Other film credits include: 2021 Harvest 2021 It Is In Us All, Dir: Antonia Campbell Hughes. 2020 Cuinas (IFTA nominated). 2018 Rapacious. 2018 A Break in the Clouds. 2017 Sanctuary.
Recent Advertisements include: 2020 Mayo GAA. 2020 Littlewoods Ireland – Championship. 2019 Connacht Rugby – Connacht The Cause. 2018 Volkswagen 70. 2017 Eir GAA Great Plays
Recent music videos for artists :Christan Cohle, Isacc Nelson and Sibéal.
Credits
Be Positive - Director / Cameraman / Producer / Writer / Editor
On the Western Front Studios
Ms.In-Between - Director / Producer / Writer/ Editor
On the Western Front Studios
Wild Atlantic Way - Food - Cinematographer / Cameraman
Alan Friel Productions
Contact