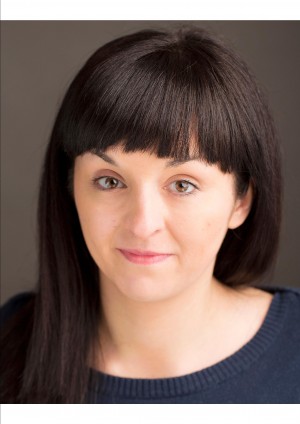 Andrea Cleary - Actress
Profile
Andrea Cleary. Stage and screen actress.
Training includes B.A(hons) Performing Arts and Theatre Studies, University of Wales. Screen acting training with Maureen Hughes, The Abbey theatre Actor training with Theatre Lovett, Commedia d'ellarte with The Corn Exchange, The Gate Theatre Actor training with Donnacha O'Brian, Corporial Mime and movement with Blue Raincoat Theatre Company.
Credits include:
Andrea has acted in various professional stage productions over the last 5 years with companies such as; Maylin Productions, Red Bear Productions, Classic Stage Ireland, Ready, Fire, Aim theatre and No Stings Theatre. Most recently Andrea played the lead role of Ali in the acclaimed Wrapped by Tracy Martin as part of Dublin Fringe Festival 2014. Andrea has also appeared in several short films including 3's a crowd, The Day I Filmed a scene for Stephen Spielberg and The Interrogation as well as an An Post T.V commercial as part of the 'Do Business' campaign 2012-2013.
Credits
The Day I filed a scene for Stephen Spielberg - Role: Claire
Maylin Productions
The Interrogation - Role: Fiona
Alive Inside Productions
Threes a crowd - Role: Lady Cora
3's a crowd Productions directed by Eoin O'Neill
Contact